Local Impact
Our local impact partners provide us with unique opportunities to serve our community and region. By engaging in local missions, you not only impact the lives of those you serve, but find yourself being impacted yourself, in ways you didn't think were possible.
Life Forward
Life Forward helps women and their families make life-affirming decisions through God's love.  Through our participation in the "Change for Life" baby bottle drive and the "Strides for Hope" 5k run and walk, we can help support the many families that benefit from the variety of services offered by Life Forward. Click here to visit their website.
The Bear Ministry
The Bear Ministry makes cute, comfort bears from scratch, then sends them into the community where they are placed with those needing love and encouragement. The volunteer team gathers once a month to sew, stuff, and dress the bears which are then distributed to area hospitals, schools, and police departments where they then go to those that need them. Interested in volunteering, click here! 
Joshua's Place
Joshua's Place exists to "Help families experiencing poverty overcome the barriers in their lives that cause instability." The Adult Development Food Cooperative is a highly relational ministry where volunteers spend time meeting with members bi-weekly to build friendships.  Members receive approximately $50 in groceries by paying $5 and participate in adult development courses as a requirement for membership.  Development courses include topics like; parenting, financial literacy, health and wellness and many others.  Christ's Church hosts the Mason ADFC every other Tuesday.
You can learn more about Joshua's Place here.
Christ's Church Quilting Group
At our Christ's Church quilting group, you can make a difference by creating quilts that are distributed to local hospitals for patients. This group meets at our church on the 4th Monday of each month from 4-8 pm. For more information or to sign up, click here!
Crafter's for Christ
At Crafter's for Christ, we fellowship and encourage each other as we create prayer shawls, lap robes and baby hats for Bethesda North Hospital for their ICU and NICU.
Meets the 2nd Thursday of each month from 9:30am-11:30am. For more information or to sign up, click here!
The Box Ministry
We recognize that the college years are critically formative years in all aspects of a student's life. While they are well on their way to independence there are still opportunities to guide and influence along the way and that's where you come in as a Guardian. Your tasks will be multi-faceted and require a commitment of time and resources to invest in the lives of our next generations of leaders and influencers for the sake of the Gospel.
If you're interested in being a guardian for a college student, please click here.
If you know a college student who should sign up, click here.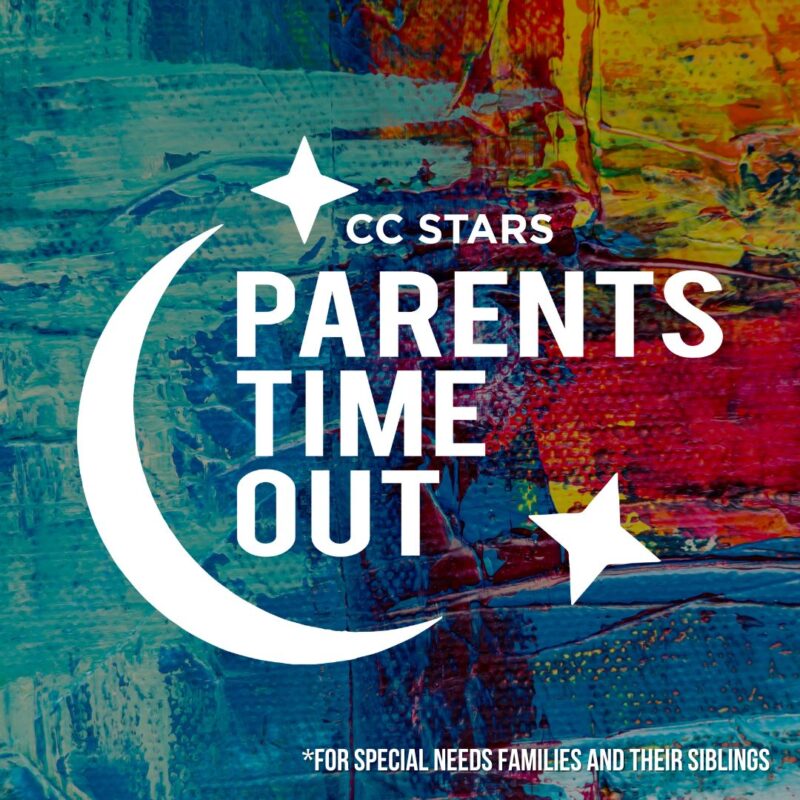 CC S.T.A.R.S.
CC STARS (Seeing Their Ability to Reach the Stars) is a group of volunteers who exist to aid the special needs community and families of. From providing a "buddy" for Sunday morning to those in need, or hosting respite events (Parent's Time Out) that are offered 4x per year, they really enjoy providing relief to families and offering the extra support. Parent's Time Out is a time for parents of special needs kids to get a much-needed break. We will provide a safe environment for kids with special needs and their siblings and provide dinner and tons of fun activities. Our volunteers have all received training courses and your child's safety is our utmost priority!  These events are open to the public, anyone with a special needs child can register their child along with siblings! Check our events page to find the next Parent's Time Out. Need more info? Email ccstars@ccmason.org
Feast for Friends
From generous donations, Thanksgiving meal kits are assembled and delivered to provide a 'feast' for foster care families within the Warren and Butler County foster care systems.  Those who deliver the meals share the love of Jesus with the families and have the opportunity to pray for them if desired.
Little Angels
Christ's Church partners with local parents to provide Christmas gifts for children in need, offering them the opportunity to register for our "Little Angels Shoppe." Church members graciously donate new clothes and toys so the parents can come to shop for Christmas gifts to give to their children.
Global Impact
We believe that taking the message of Jesus into the world is a central part of the church's mission. Jesus says in Acts 1:8 – "You will be my witnesses in Jerusalem, and in all Judea and Samaria, and to the ends of the earth."
Our global mission partners and affiliates allow our church to serve in multiple ways, make different impacts in the world and take the redemptive message of Jesus to the people and places that need to hear it.